News
MMIWP Awareness Event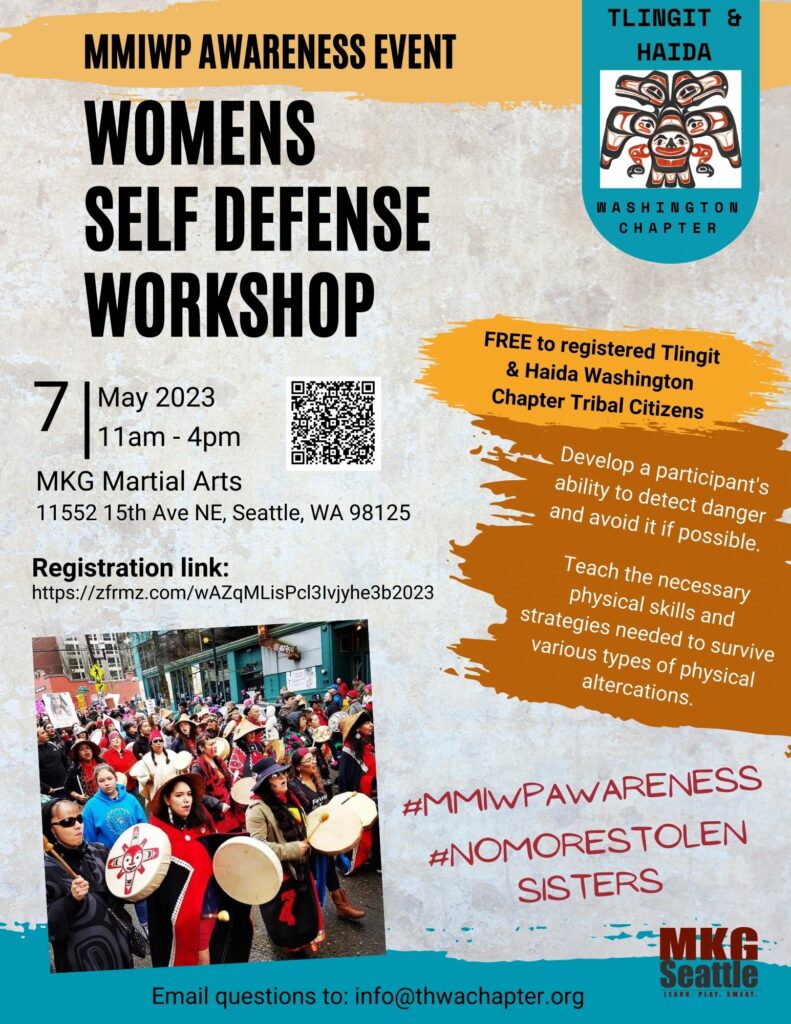 In honor of MMIWP Awareness Day, Tlingit & Haida Washington Chapter is hosting our first-ever Women's Self-Defense Workshop, FREE to Tlingit & Haida tribal citizens in the greater Seattle area! The workshop will be taught by MKG Martial Arts instructors at their facility in Northgate.
WHEN: Sunday, May 7, 2023
TIME: 11am-4pm
WHERE: MKG Seattle 11552 15th Ave NE, Seattle, WA 98125
The cycle of violence ends here!! We strive to empower our people by teaching personal safety skills and reminding our community that safety has always been a part of our culture. By increasing access to self-defense training, we hope to prevent the perpetuation of the MMIWP epidemic in our community.
Please follow this link to get registered: https://zfrmz.com/wAZqMLisPcl3Ivjyhe3b
Email info@thwachapter.org if you have any questions.
Recent News